Board of Advisors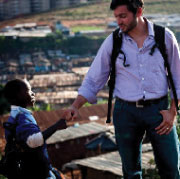 Rye Barcott (Chairman)
Rye is co-founder and managing partner of Double Time Capital, an investment firm that focuses on cleaner energy assets. A TED Fellow, he worked previously at Duke Energy, where he led a team focused on disruptive innovation for the Chairman and CEO. He is the author of It Happened on the Way to War, a memoir about his experience co-founding the non-governmental organization Carolina For Kibera while serving as a U.S. Marine. He lives in North Carolina with his wife and children.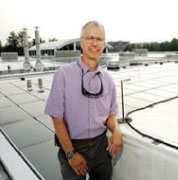 Richard Harkrader
Richard Harkrader, an architect emeritus, building contractor, solar installer, and real estate developer, is the founder and partner of two other businesses: New Morning Solar Realty and Sister Communities of San Ramon. Richard is Treasurer and Projects Manager for Sister Communities of San Ramon Nicaragua where he and his wife, Lonna, manage community development projects. Mr. Harkrader advocates for renewable energy and energy efficiency, serving three times as Chair of the NC Sustainable Energy Association, where he is currently on the Board. He was recently named Treasurer and serves on the Board of Directors for the North Carolina Clean Energy Business Alliance. He served for 7 years as the environmental representative on the NC Legislative Study Commission on Electric Utility Deregulation and was instrumental in starting NC Green Power, where he was Vice Chair for 2 years. Mr. Harkrader lives in Durham, NC.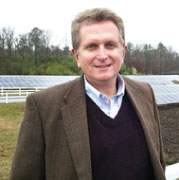 Markus Wilhelm
Markus is the founder and CEO of Strata Solar. He has over 25 years of experience in the media industry, primarily with Bertelsmann AG and Time Warner; serving as CEO for publishing and direct marketing firms including Bookspan, Doubleday Direct, in the UK, Canada, Australia/New Zealand, China, and Korea. Markus has been a member and Chairman of many boards – including Chairman of the Direct Marketing Association, Board member of the DMEF, and Board member of Barnes & Noble to name a few. Markus is currently a Board member of Guthy-Renker, he is a Member of the Energy Policy Council North Carolina, Chairman of the Renewables Committee, on the Advisory Board at the UNC School of Public Health, and he is on the Advisory Board of Collider Media.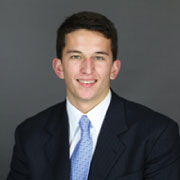 Alex Wilhelm (Co-Founder)
While working at a residential solar company in California during the summer of 2013, Alex Wilhelm learned the importance of electricity in rural communities. After moving back to Chapel Hill, NC, he decided to take a leap of faith and started United Solar Initiative, a scalable and sustainable non-profit organization. Growing up in a family of entrepreneurs, Alex was well aware of the sacrifices necessary to turn an idea into a reality. Alex hopes with USI, he can catalyze the world's transition to a more sustainable energy source by working with the developing solar industry. Alex is currently a student at the University of North Carolina at Chapel Hill where he studies finance at the Kenan-Flagler Business School. At UNC, Alex is the president of the Student Environmental Action Coalition and the Philanthropy Chair for Chi Psi Fraternity. Alex is currently living in Chapel Hill, North Carolina and can be contacted at awilhelm@unitedsolarinitiative.org.
Board of Directors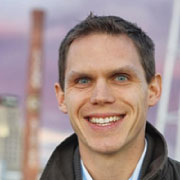 Steven Thomsen (Co-Founder, President)
Steven co-founded USI as a blending of two passions - international development and renewable energy. After studying Renewable Energy at Durham Tech, Steven traveled to Kenya to study the potential impact of solar power on people living without electricity. Prior to USI, Steven assisted with the design and installation of a solar power system on a remote school in Nicaragua. He also spent six months in Kenya working alongside rural community members to promote small-scale commercial beekeeping. Steven brings a wealth of international development experience to USI through his work in Kenya as well as his work with Habitat for Humanity, World Relief, and Uhuru Child. Steven earned a BS in Marketing from the University of Wisconsin - La Crosse. Steven resides in Durham, NC where he manages utility-scale solar projects for Strata Solar by day and serves as the president and treasurer of United Solar Initiative by night. He's passionate about photography, traveling, and all types of outdoor activities. He can be contacted at sthomsen@unitedsolarinitiative.org.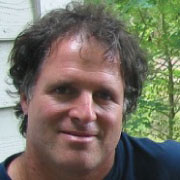 Ed Witkin (Co-Founder, Vice President)
Ed Witkin has been designing and installing solar electric systems for both on and off-grid applications since 1987. He's also been involved with renewable energy education through workshops, teaching engagements, articles in Home Power Magazine and displays at solar energy fairs and festivals. Ed and his family lived in an off-grid solar powered post and beam house in Connecticut that he built in 1991, using a solar electric generator to run all the power tools during the on-site construction. In 2003, Ed moved to North Carolina and started Carrboro Solar Works, LLC, designing and installing solar electric systems. In 2008, he joined with Solar Tech South, LLC (Now Strata Solar) of Chapel Hill, which was a start-up company in need of someone with a background in solar energy. In 2011, Ed took a position as the Sustainability Coordinator at Durham Technical Community College, where he taught for three years. During that time he and one of his students, Steven Thomsen, collaborated with Alex Wilhelm to design and build a solar electric generator for the first United Solar Initiative project at a remote school in Nicaragua. Ed feels lucky to call Chapel Hill home along with his wife, children, and grandchildren.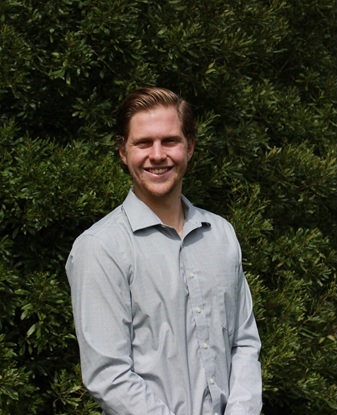 Jack Schaufler (Director of Development)
Jack Schaufler is currently working at Strata Solar in Chapel Hill, NC after recently graduating as a  Chancellor's Scholar from Appalachian State University with a degree in Sustainable Technology. Jack grew up with USI co-founder and president Alex Wilhelm in Chapel Hill and is currently serving as the Director of Development for United Solar Initiative. He hopes to continue to pursue his passion for developing the solar energy industry throughout his career. His personal interests include hiking, disc golfing, basketball, and pretty much anything outside. Currently residing in Chapel Hill, Jack can be contacted at jschaufler@unitedsolarinitiative.org.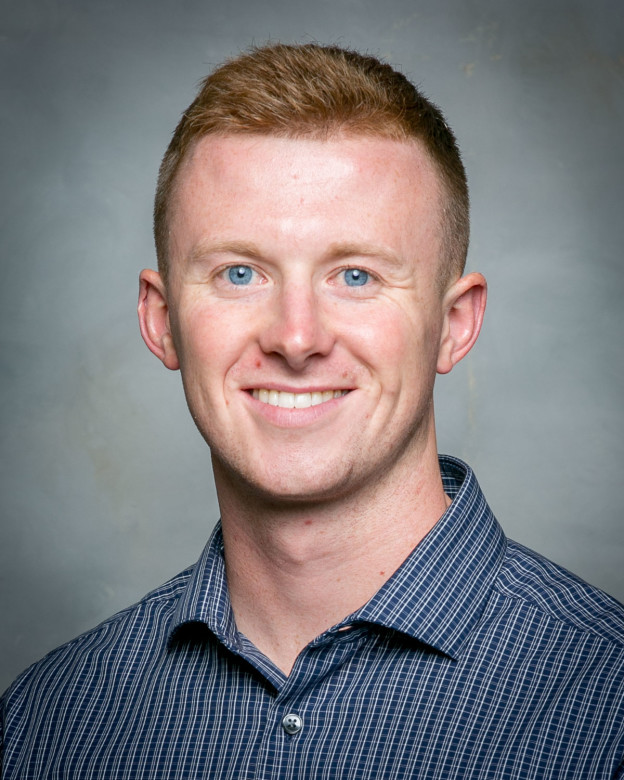 Charlie Egan (Director of Fundraising)
Charlie is currently a member of General Electric's Financial Management Program (FMP) for GE Power & Renewables.  He graduated from the University of North Carolina at Chapel Hill in May 2016 with a double major in business administration (BS) and environmental studies (BA). His passion for community service and interests in renewable energy and rural electrification brought him to his involvement as a Board Member with United Solar Initiative.  You can contact Charlie at cegan@unitedsolarinitiative.org.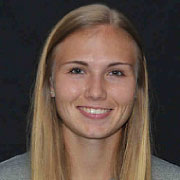 Samantha Childress (Director of Community Engagement)
Samantha Childress is currently pursuing her Master's degree in Environmental Management at Duke University's Nicholas School of the Environment, concentrating in Energy. Samantha recently graduated from Appalachian State University with a degree in Appropriate Technology and minor in Sustainable Development. She has participated in three USI installations in Nicaragua and currently leads the Operations and Maintenance team, where she communicates with community leaders to ensure systems are operating properly and positively impacting the communities. Samantha played for Appalachian State's Women's Soccer team and now works with Duke Women's Soccer team as their Director of Operations. She is a dedicated Duke Basketball and Pittsburgh Steelers fan but enjoys playing and watching many sports. Samantha has interned with a residential energy efficiency company and the NC Sustainable Energy Association, performing market research and analysis for clean energy projects in the southeast U.S.  In the future, Sam looks forward to implementing solutions for localized, distributed energy systems around the world.